Post by Neeshé Khan (2018 Cohort)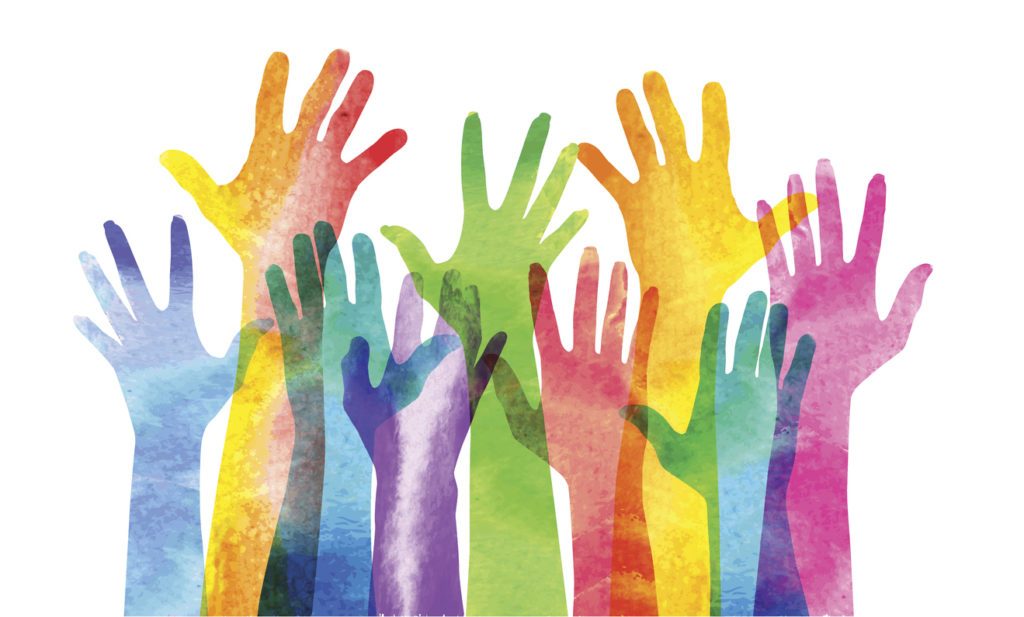 Much like this blotch of colour, my mind is also a blur with so many thoughts, ideas and experiences that I soaked up at CHInclusionworkshop. CHI is a prestigious conference which has seriously started thinking about inclusion at their events – to open up to new audiences and making those attending feel included in this computer science community.
Having attended this workshop was particularly timely for me. I recently had the privilege of being interviewed about diversity and inclusion of females in the cybersecurity and AI fields and share my own experiences in regards to this for Women's History Month. I don't believe that it was something in specific that I had done but rather just that I ended up being at the right place at the right time.
I've also noticed how a lot of my conversations with my close support network have been focused on diversity, inclusion, social justice and equal opportunities. I thoroughly enjoy these conversations because (selfishly) they offer me great mental stimulation. I believe that these phenomena are interlinked and must be seen in a circular rather than a lateral way and think this is one of the greatest challenges we face for a better future.
These are some of my learnings from the interview, personal discussions and the CHInclusive workshop, which I hope will be inspirational to you but also in time serve as a reminder to myself – enjoy!
Everything is a two-way mirror. I came across a sentence at the workshop which deeply resonated with me. It was something along the lines of 'see yourself in others and see others in you'. I feel this is the core of being inclusive to others. It's important to strive to find commonalities with anyone rather than differences. It's a two-way mirror where we must constantly try to see others' stories and challenges in our own experiences while also seeing ourselves in their actions and choices.
2. Inclusion and diversity are separate but the same in many ways. We must think about these carefully as one is insufficient without the other. Inclusion speaks about including everyone along the way, just bring everyone along for the ride! To me, diversity essentially means taking a range of skillsets along for your ride. Even if that means that someone might offer the same skillset as you. They can still do things very differently to how you do them. One is not better or worse than the other, just different. I firmly believe diversity goes beyond gender and must start to seriously encompass ethnic minorities and truly represent diverse audiences, each participant bringing their own skillset.
3. Empower ourselves and those around you. Be more inclusive to everyone. Be more diverse in your engagements. Be mindful of your conscious and unconscious biases. We're all people who are saying the same things in different ways. Some things we'll inevitably love to hear and others we'll dread but listen to them anyway. This might empower you, as well as others, to create spaces that are tolerant and encouraging of new thoughts, people and things.
4. It's not personal. I feel it's important to remember that any comment that might exhilarate or aggravate you, it's not personal. No one other than you has travelled your journey, faced your challenges, overcome your adversities or experienced what you've experienced and how you've experienced it.
5. Create space for others even if you feel that space isn't created for you. This can be especially hard to experience. Ultimately, it still allows you to offer a space that's safe for anyone who needs it. You can foster micro-universes of interaction that will lead to others being empowered and eventually you'll find yourself surrounded by people who offer this same space to you in a much deeper and richer way than you can imagine.
—originally posted at https://neeshekhan.wordpress.com/