Pepita Barnard is a Research Associate at the Horizon Digital Economy Research and has recently submitted her PhD thesis.
---
post by Pepita Barnard (2014 cohort)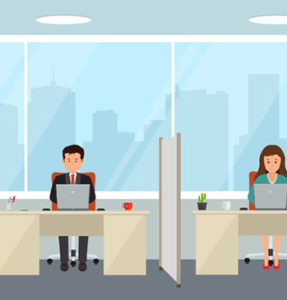 I am excited to be working with Derek McAuley, James Pinchin and Dominic Price from Horizon on a Social Distancing (SoDis) research project. We aim to understand how individuals act when given information indicating concentrations of people, and thus busyness of places.
We are employing a privacy-preserving approach to the project data collected from mobile device WiFi probe signals' data. With the permission of buildings' managers and relevant Heads of Schools, the SoDis Counting Study will deploy WISEBoxes in a limited number of designated University buildings, gather the relevant data from the Cisco DNA Spaces platform, which the University has implemented across its Wi-Fi network, and undertake a gold standard human-count.
What are WISEBoxes? There's a link for that here
Essentially, WISEBoxes are a sensor platform developed as part of a previous Horizon project, WISEParks. These sensors count the number of Wi-Fi probe requests seen in a time-period (typically 5 minutes) from unique devices (as determined by MAC address). MAC addresses, which could be considered personally identifiable information, are only stored in memory on the WISEBox for the duration of the count (i.e. 5 minutes). The counts, along with some other metadata (signal intensities, timestamp, the WiFi frequency being monitored) are transmitted to a central server hosted on a University of Nottingham virtual machine. No personally identifiable information is permanently stored or recoverable.
We will have 'safe access' to Cisco DNA Spaces API, meaning MAC addresses and other identifiers will not be provided to the SoDis research team. The data we gather from Cisco DNA Spaces API will be processed to produce information similar to that gathered by the WISEBoxes, i.e. counts of number of unique users connected to an access point in a period of time.
To develop our 'busyness' models, we will also deploy human researchers to count people in designated buildings and spaces. This human-counting element will provide a gold standard for said buildings, at the time of counting. This gold standard can then be modelled against data simultaneously produced from WiFi signal counting methods, producing an estimated level of busyness.
With the help of several research assistants, we will collect 40 hours of human-counting data, illustrating building activity over a typical workweek. We expect to start this human-counting work in the School of Computer Science Building mid-January 2021.
This gold standard human-count will include both a door count and an internal building count. For each designated building, we will have researchers posted at the entrances and exits to undertake door counts. The door counters will tally numbers of people going in and numbers going out within 5-minute intervals using + and – signs. On each floor, researchers will count people occupying rooms and other spaces in the building (e.g., offices, labs, atrium, corridors). Each space will be labelled by room number or name on a tally sheet. Researchers will do two rounds of their assigned floor per hour, checking numbers of people occupying the various spaces. Different buildings will require different arrangements of researchers to enable an accurate count. For example, to cover a school building like Computer Science on Jubilee, we will have 6 researchers counting at any one time.
We expect some of the data collected from the WiFi probes and connections to be spurious (noise), however this is not of concern. Why? Well, to represent busyness, we do not need to worry about exact numbers.
It is accepted that the data may not be accurate, for example, someone's device may use or send a WiFi probe signal to an access point (AP) or WISEBox in the designated building who is not actually in the building. This potential for inaccuracy is a recognised feature of the privacy-preserving approach we are taking to model busyness for the social distancing tool, SoDis. The researchers undertaking the human-counting study may miss the occasional person roaming the building, but this level of error is not of particular concern. When the human-count is triangulated with the sources of WiFi data, a model of busyness for that space will be produced.
The approach we are testing is relevant not only to our current desire to reduce infection from COVID-19 but may also prove useful to support other health and social causes.