Mel Wilson  (2018 cohort) has recently returned from the CRITIS 2019 conference in Linkoping, Sweden where she successfully submitted the paper titled  Exploring How Component Factors and Their Uncertainty Affect Judgements of Risk in Cyber-Security 
---
Post by Melanie Wilson (2018 Cohort)
This conference paper was submitted following the work done for my PLP. It involved the process of recording and analysing the effects of uncertainty in experts' ratings of cyber security risks, using an interval range method. This procedure allows capture of a value for uncertainty in a rating, by the use of an elliptical marking, as illustrated below.

A larger ellipse represents a greater uncertainty and a smaller represents greater certainty.
Following the PLP write up my PLP supervisor Josie McCulloch suggested that I might like to present the findings at a conference. Coincidentally I had been talking with an industry colleague who holds a doctorate in cyber security and is a senior figure in the cyber security industry with a large, international company with a particular interest in the industry sector addressed by the PLP work. He had suggested CRITIS as an ideal showcase for the paper.
After passing the details on to Josie, Zack and Christian we all felt that this was a worthwhile submission and after some discussions decided that we would submit a long paper with some adjustments from the original PLP work, to cover a greater range of data and greater depth of statistical analysis. Zack was to work on the statistical adjustment, with Josie and me looking at the general paper presentation and Christian inputting as necessary from his more experienced perspective of conference submissions.
I have been a commercially published author since the late 1980s, but I have not published an academic paper before. I enrolled on the Graduate School online course " An Introduction to writing for academic Journals" which I found very helpful. It explained clearly the process and ways of dealing with each stage both practically and emotionally, as it recognised that peer review can be a harsh undertaking and hurtful if one's mindset it not aligned to the process.
In general peer review does not differ too much from that of submitting to a mainstream publication. The biggest difference from my perspective was that you had several reviewers, rather than just a single editor. This meant that there were several different perspectives to address.
As a team I felt that each of us as contributors brought a different perspective and style to the paper. I had wondered how this might be aligned, as this kind of working, on a paper, was new to me. We all contributed to the paper by using overleaf; we also discussed ideas around changes and met to talk over differing aspects before the first submission. This was a really interesting process and one I really valued as it gave me a good insight into the way others could work in academia.
Following submission and peer review we again put our ideas forward on adjustments that could be made, and each contributed in their area. We met a discussed the points and addressed each one that was highlighted by each reviewer taking on board the suggestions and often hypothesising on the perspective of each reviewer and their field of expertise. Most of the points were valid and were useful contributions towards clarity and completeness within the paper.  I feel we addressed all the points we felt had validity for change and we explained our perspective if we felt the point was perhaps unclear, but correct. I felt that working in this way was very helpful and our different ways of looking at the project benefited us all as it brought greater depth of multiple perspectives in to play.
I was impressed with how we all worked together on the project and how well everyone's skills complemented the others. I've worked in a great many industry and charity sector teams and am very aware of the psychological process of team building, but in this case the transitions were smooth and at all times calm and friendly.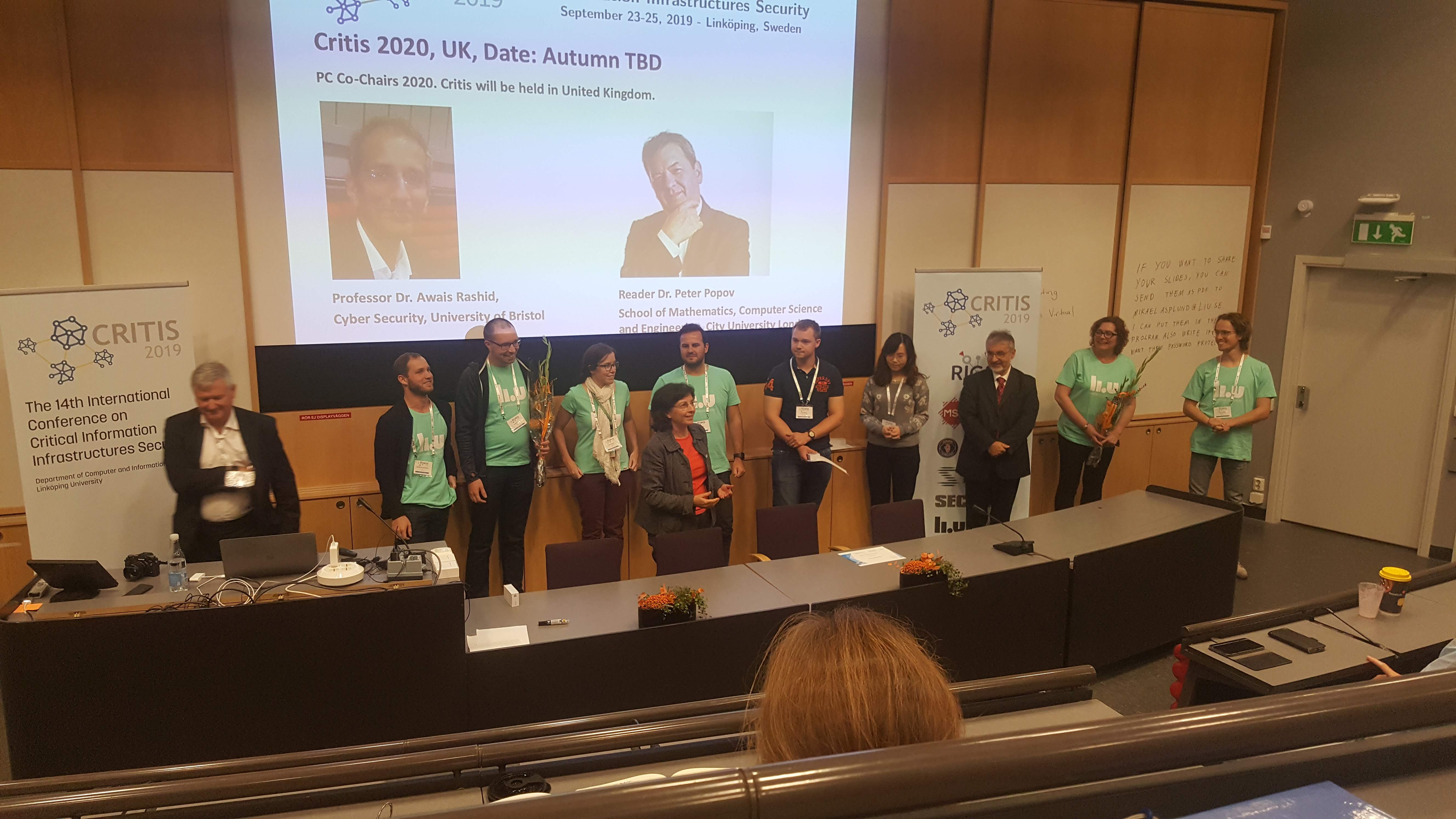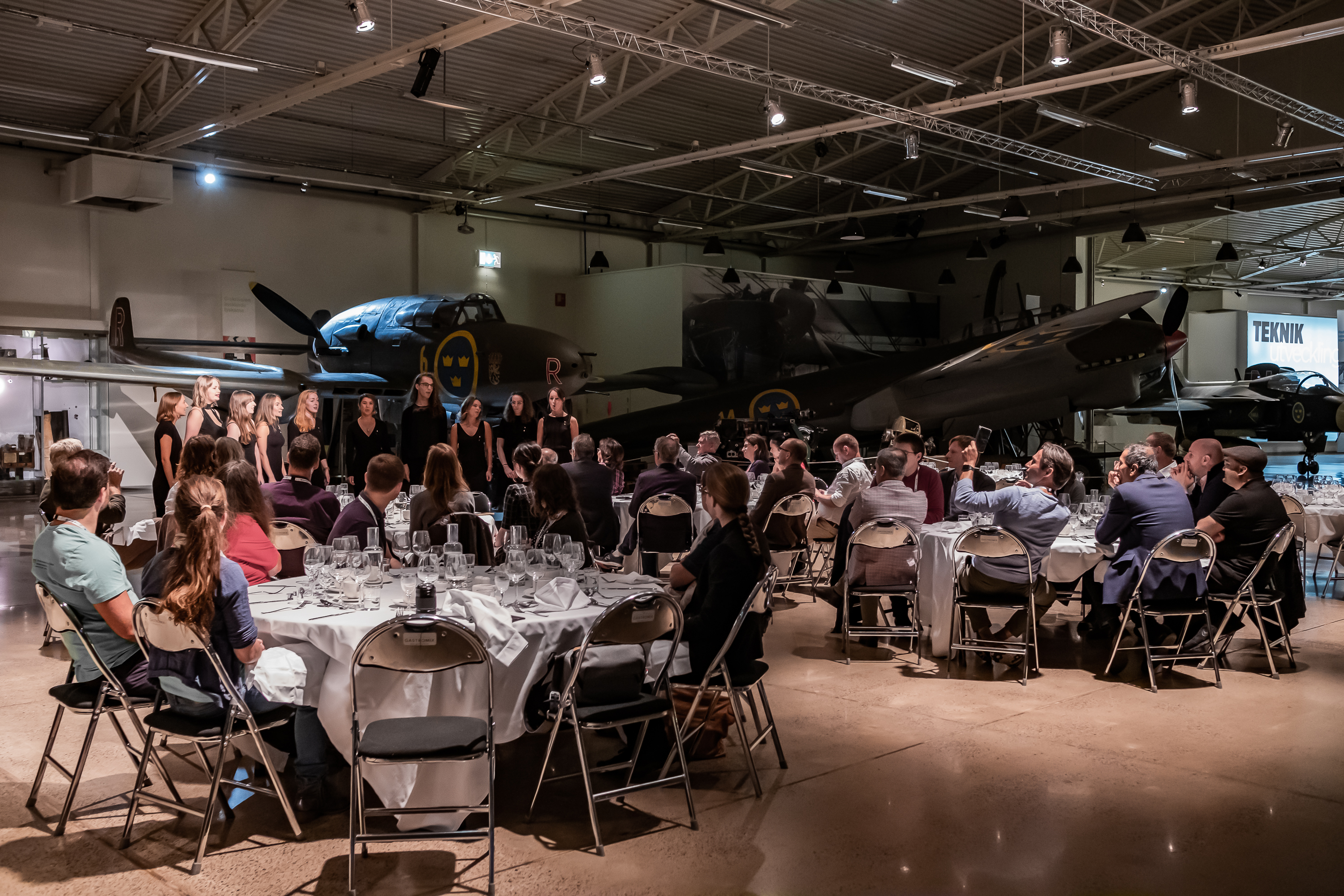 The conference was very interesting and gave me a chance to hear about other work in the area as well as the have many talks with various attendees on a large range of associated subjects. Particularly interesting were those working is gamification on learning strategies which link into my PhD work.
An added and very exciting bonus was that the paper was presented with the Young CRITIS award. The conference process has a rejection rate of 2/3rds of submissions and our paper was stated as a clear winner of the award, which is something I feel proud to have been a part of.
I am hoping to use this method of recording uncertainty in some of the questionnaires for my PhD in terms of capturing the uncertainty of risk, online as experienced by children.  I also want to use the capture of uncertainty from the teachers of the children in terms of the skills changes they perceive that the children have experienced.
From my perspective as an Evolutionary psychologist the capture of uncertainty in risk is a very necessary part of the data needed to improve the industry's ability to predict and assess how both experts and the general population assess risks and consequently respond to them. Using this uncertainty capture can help us to analyse what biases may be influencing decision making and to find methods to mitigate these as we increase individuals' abilities to accurately predict the probability of the risks effect.
I am pleased that I undertook the PLP I chose and have progressed the work in this way. I am looking forward to working with this method and team in the future.
LINK TO PAPER https://arxiv.org/abs/1910.00703