post by Neeshé Khan (2018 cohort)
I carried out my internship with Connected Places Catapult (CPC) between February to April 2021 on a full-time basis. I worked as a Cybersecurity Specialist in the Cyber Security Team within the Applied Data and Technology Directorate. I did this during the third year of my PhD – thanks to the efforts of my (super) supervisor who aligned the stars for me after my industry partnership lapsed.
My overall set up:
CPC provided me with ideal conditions that allowed me to get comfortable and take things at my own pace. This meant that I was able to work autonomously, trusted to perform my job to the best of my abilities and proactively look for and choose to work on projects that interested me. To discover projects of interest, I started off by speaking to a lot of people about their work and their vision for the projects to understand if there would be added value by adding in a cybersecurity element. This discovery effort was helped tremendously by my line manager (and some Urban Technology team members) who directed projects my way which made for good introductions and built my confidence.
I had regular catch-ups with the Director and weekly check-ins with my line manager to discuss how I was doing, projects that I found stimulating and my overall progress. Although my line manager worked at CPC three days a week, we quickly built a strong rapport with each other where we could just talk about things on my mind, seek her guidance on various aspects and have a relaxing conversation. She was also very responsive on messaging platforms and emotionally intelligent which meant that I knew she'd be there if I needed her, providing me with a lot of reassurance and making me feel safe in a new, remote environment.
As I was the only member in the Cyber Security team, I collaborated with the Software Engineering team but was primarily hosted by the Urban Technology team during my placement. There were the expected 9.30am morning catch-ups on alternating days that provided me with a valuable opportunity to learn about some of the other projects the team were working on. Team meetings on Mondays were one of my favourite things as it incorporated brainstorming using an online collaborative board and was one of the best applications of Action Research Methodology in a real-world setting that I've seen. Being a part of this team and the wider Directorate was really enjoyable and I'm hoping to see everyone in real life once offices re-open and maybe we can find ways to continue this collaboration.
My projects:
I worked on a range of projects with various teams. I mapped cybersecurity stakeholders which was a landscape scanning exercise to record entities within cybersecurity and the various resources they provide to the wider public. I also reviewed existing and potential projects pertaining to Critical National Infrastructure to identify aspects linked to cybersecurity that would be potential sources of collaboration. I fed in to CPC's response to the governmental consultation on the cybersecurity of 5G Private Networks.
CPC was also engaged with 'Homes for Healthy Aging' that involves assistive technologies to help the aging population stay in their homes for longer. I advised on the cybersecurity elements of this project to help incorporate cybersecurity proactively in the early stages of their testbeds.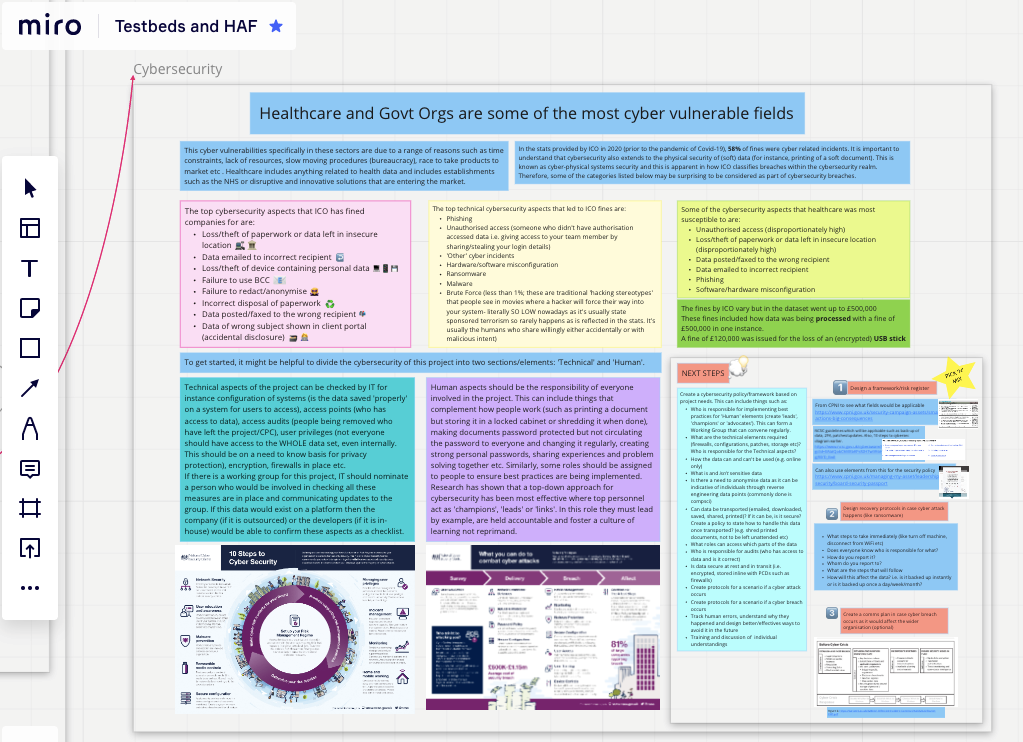 I produced a detailed report on Cybersecurity of Future Air Mobility and Digital Twins through a consultation with two leading SMEs in the digital twin space. This was a very exciting project with a 2 week turnaround (including the consultation with the SMEs). This report is due to be published on their website in the coming months.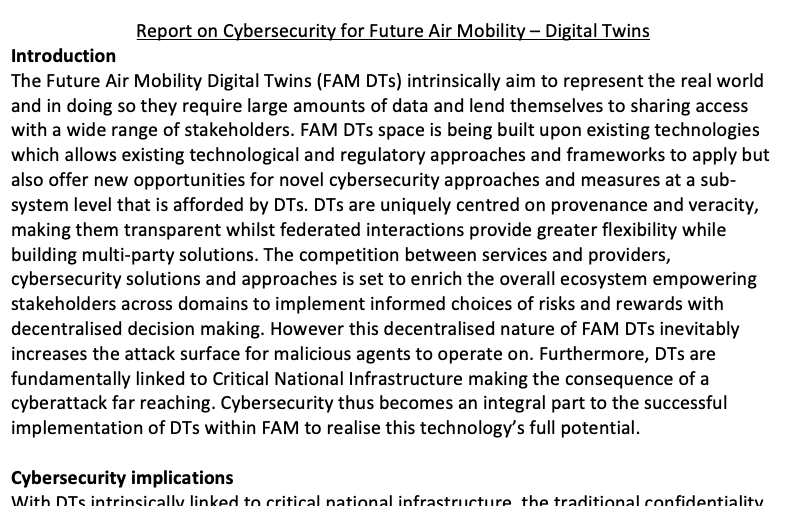 And finally, my passion project which was suggested by the Urban Technology team was designing cybersecurity resources for local authorities and SMEs. This excited me as these segments are cybersecurity poor with limited resources and often struggle to get acquainted with the fundamentals of cybersecurity in a meaningful or practical way. I designed a game which explored privacy within data and two resources exploring the themes of Spear Phishing and Strong Passwords. The aim of this series is for the audiences to explore how cybersecurity is linked to the technologies they invent, implement and utilise for their clients. This would be a great resource page for start-ups and local authorities if it's developed further.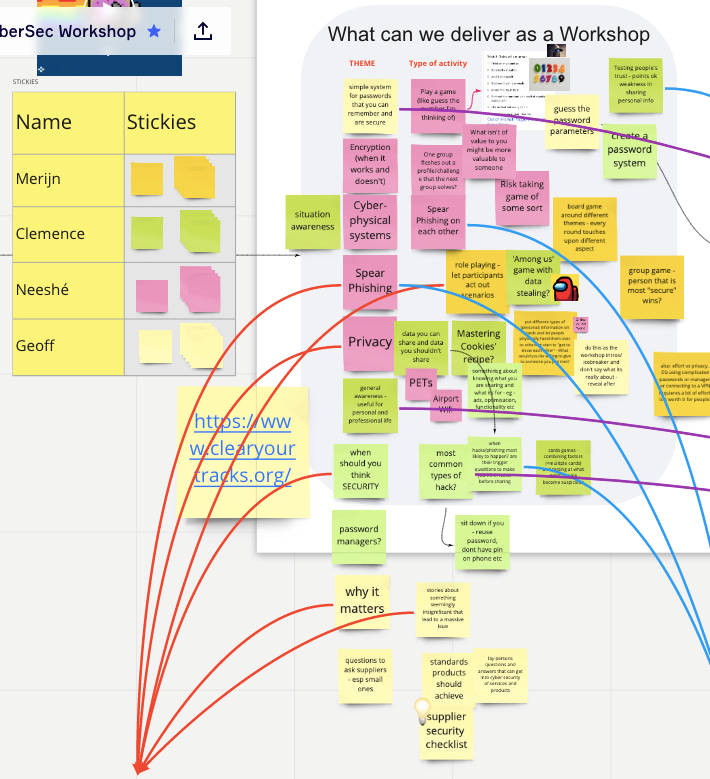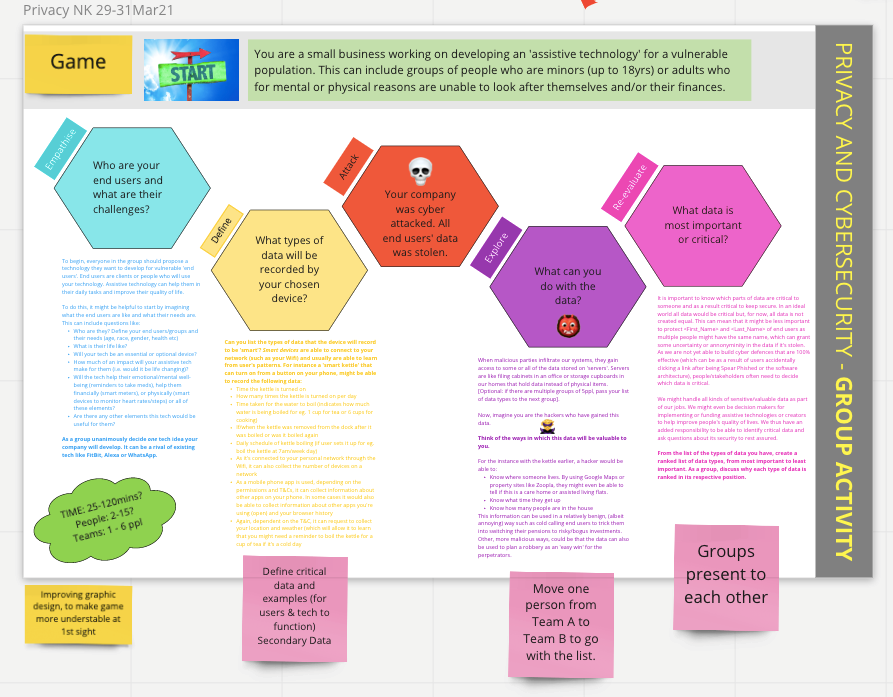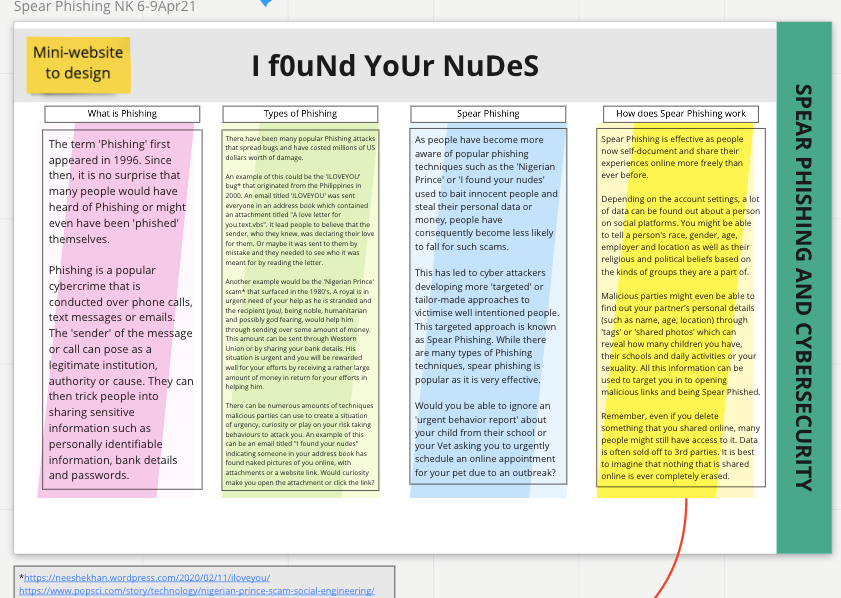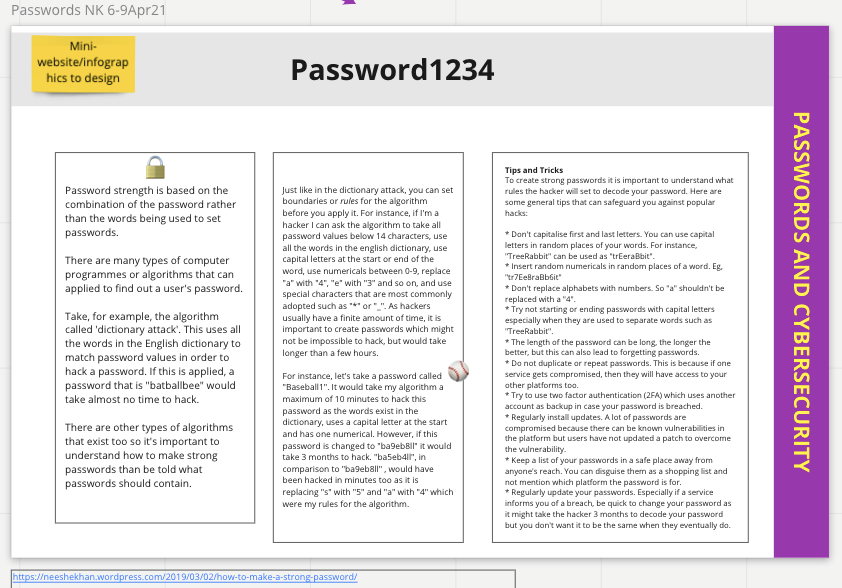 Overall, I was surprised by how much of an impact remote working has if you're starting a new position but I think I was very lucky to get an amazing line manager, a wonderful team (who made every effort to pronounce my name correctly and conquered it) and a really wonderful working environment that allowed me to feel connected despite never having visited their offices (which look really cool)!